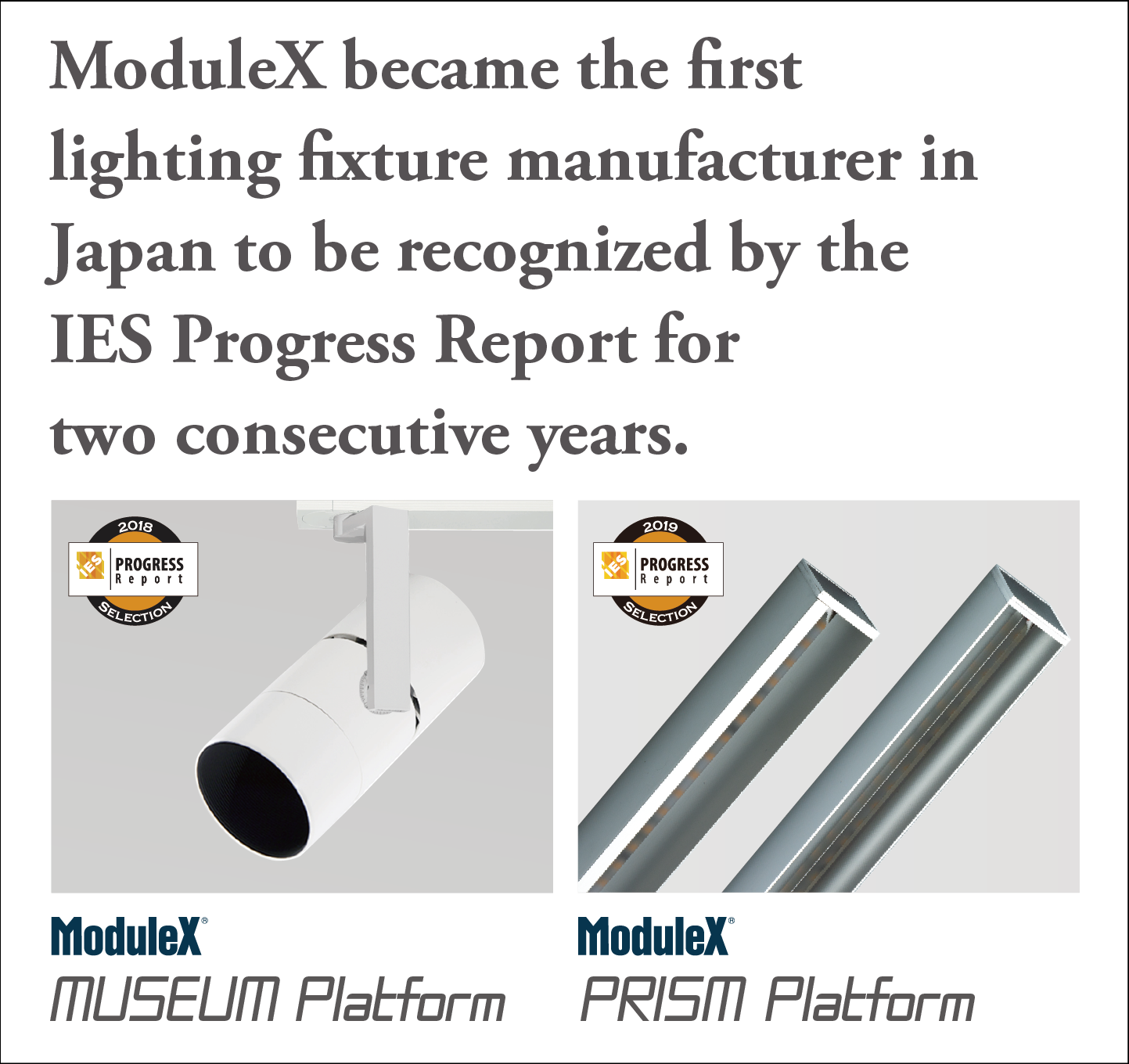 Thanks to your support, ModuleX became the first lighting fixture
manufacturer in Japan to be recognized by the IES Progress Report
for two consecutive years.

The IES Progress Report is recognized by the IES (Illuminating Engineering
Society of North America), lighting authority of the world established in 1906
and with more than 100 years of history.

The "ModuleX PRISM Platform", recognized by the IES Progress Report 2019,
is a series of our brand new model which pursued lighting effects that can
only be achieved in the LED era.
The ModuleX PRISM Platform was developed with the aim of compositing overflowing
gradation to make lighting design of space beautiful and rich.
LED is a light source which is overwhelmingly suitable for gradation as compared
to conventional light sources. To make the quality of light even more beautiful,
the light irradiated comes from the light distributed by the reflector (our original
technology) inside of the lighting fixture. We hope you'll be looking forward to it.